The project "Evolving Regions" ends with a roadmap for the future.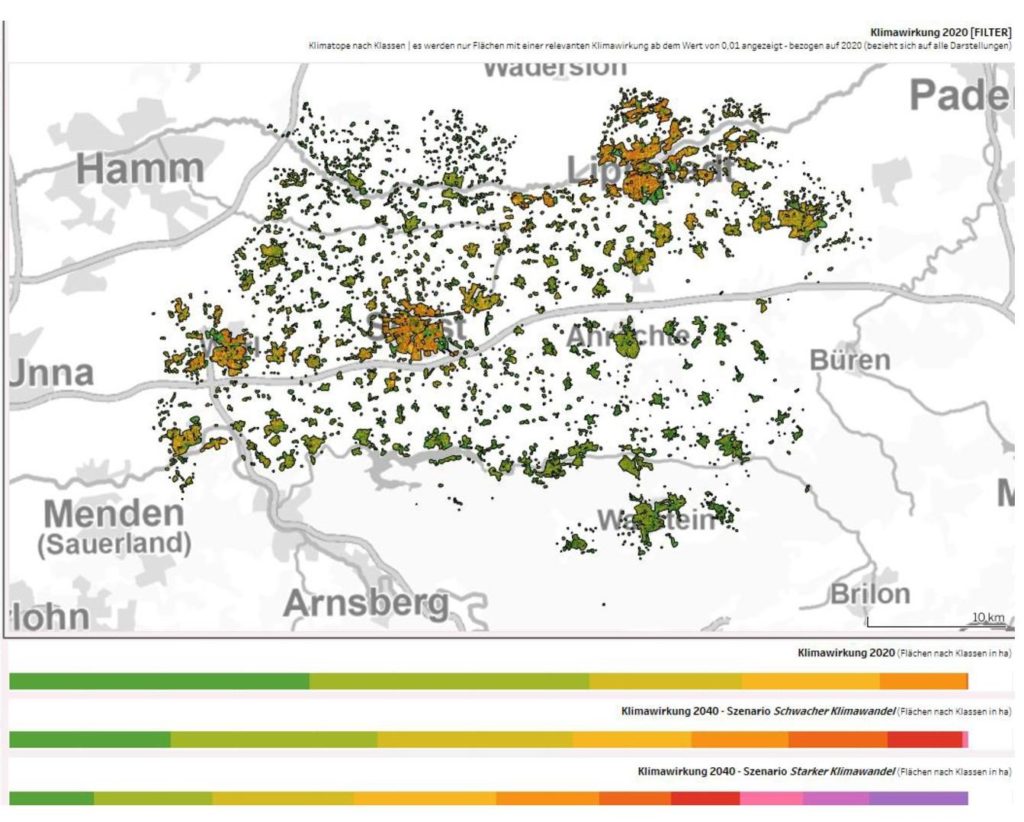 District of Soest – At the end of October, the last joint workshop for the participants of the project took place, in which the measures for a climate-resilient district of Soest were finalized. The roadmap has now been completed and will be presented to the district authorities in February. It will thus be available to the district as a roadmap to be prepared against the consequences of climate change in the future.
"Now is the time to act! It is no longer enough to fight the causes, the symptoms must also be treated. We need a second pillar of climate policy: climate adaptation. I am therefore very pleased that more and more municipalities are working intensively on this issue." Welcomes the district administrator Mrs. Eva Irrgang in the climate adaptation roadmap – the Roadmap Evolving Regions – for the district.
After one and a half years of intensive work with almost 40 different actors and representatives from associations, companies, administrations and science, new climate change-related challenges and requirements for different industries and fields of action were identified and suitable approaches to adaptation were developed.
Subdivided according to the three main areas of action: built-up space, undeveloped space and tourism, measures for adaptation to climate change were worked out and concrete goals and strategies were deposited with work orders. With this roadmap, the actors are to integrate the topic of climate adaptation into (everyday) action and anchor it sustainably.
Concrete measures on the subject of flood protection, heavy rain prevention and unsealing are just as much a part of this as raising awareness among the population and informing the youngest on the subject of climate change consequences in environmental education. With various responsibilities and participations, but also resource requirements and financing options, the measures were provided with content.
With the now available climate impact analysis, prepared by the Institute for Spatial Planning in Dortmund, the local and district-wide climate effects can be shown for the climatic influences of heat, heavy rain, drought and floods and blended with spatial conditions such as resident population, buildings or social/technical infrastructures. This map material shows the district-wide effect of climate change and serves as a basis for decision-making on concrete action and adaptation measures.
"The maps are made available to all cities and municipalities in the district in order to compare future planning with the climatic conditions and to be prepared for heavy rainfall events or prolonged heat." Shared project manager Anja Berg.
The project has sensitized the people involved to the topic of climate adaptation and thus contributed to raising awareness of the necessity and possibilities for adaptation to climate change. In addition, Evolving Regions will continue to offer a platform for guided exchange between the different actors in the future.