The district of Minden-Lübbecke is using the funds of the special program "Climate Resilience in Municipalities" of the state of NRW to provide a funding program of 300,000 euros for the greening of roofs and facades for building owners in the district area. With the promotion of roof and façade greening, the first climate adaptation measures can already be tackled during the ongoing Evolving Regions process.
Heat and heavy rain – The district of Minden-Lübbecke is also increasingly exposed to the consequences of climate change. The donations of the state of NRW for the greening of roofs and facades are forwarded to building owners via the district of Minden-Lübbecke. The funding amount is a maximum of 50 percent of the expenditure recognized as eligible. In particular, material expenses and expenses for investments for structural or technical measures as well as external services for their planning and installation by specialist personnel are eligible. When greening roofs, the layer structure must correspond to at least one extensive roof greening of 5-15 cm substrate layer. For privately used buildings/real estate, the funding amount per object is a maximum of 2,500 euros. The funding amount for commercial buildings/real estate amounts to a maximum of 10,000 euros.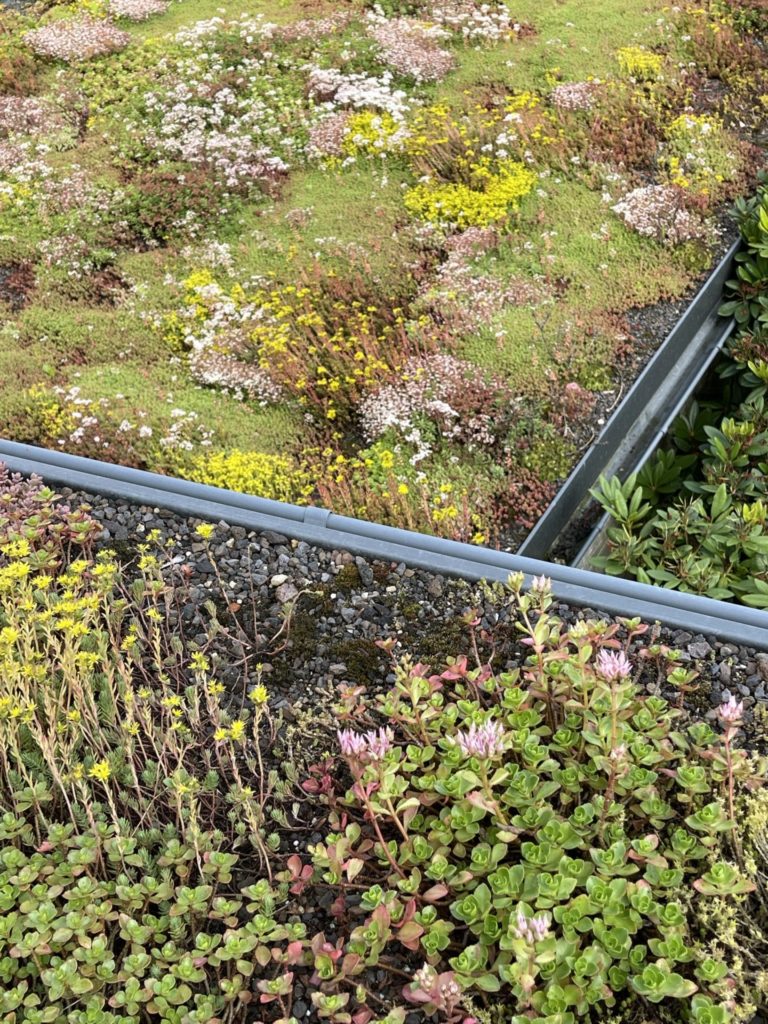 With the funding program, the district of Minden-Lübbecke pursues the goal of strengthening climate resilience in the municipalities belonging to the district and thereby supporting citizens and companies who want to reorient themselves in the direction of climate change adaptation or strengthen their orientation. Through targeted precautions, the consequences of climate change can be significantly reduced. The corona pandemic has shown how important the green infrastructure is in the immediate vicinity of residential and working buildings. The funding programme for roof and façade greening in the Mühlenkreis serves to adapt to climate change, in particular to adapt to strongly increasing heat waves and heavy rainfall events by improving the local microclimate as well as relieving the sewage systems and protecting against flooding through the natural water retention of the roof and façade vegetation. At the same time, green roofs and facades contribute to biodiversity and create retreats for birds, wild bees and other insect species.
Information on the application process can be found hereand hereyou can access the online application.