Green roofs improve the microclimate, bind particulate matter, store water and regulate the temperature – and look great on top of that!
A green roof acts like a temperature controller. While a conventional roof can heat up to 80 degrees in summer, a substrate layer and plants protect the underlying roof from direct sunlight. The rooms under the roof heat up much less. Through evaporation, the greening also creates a better microclimate in the environment.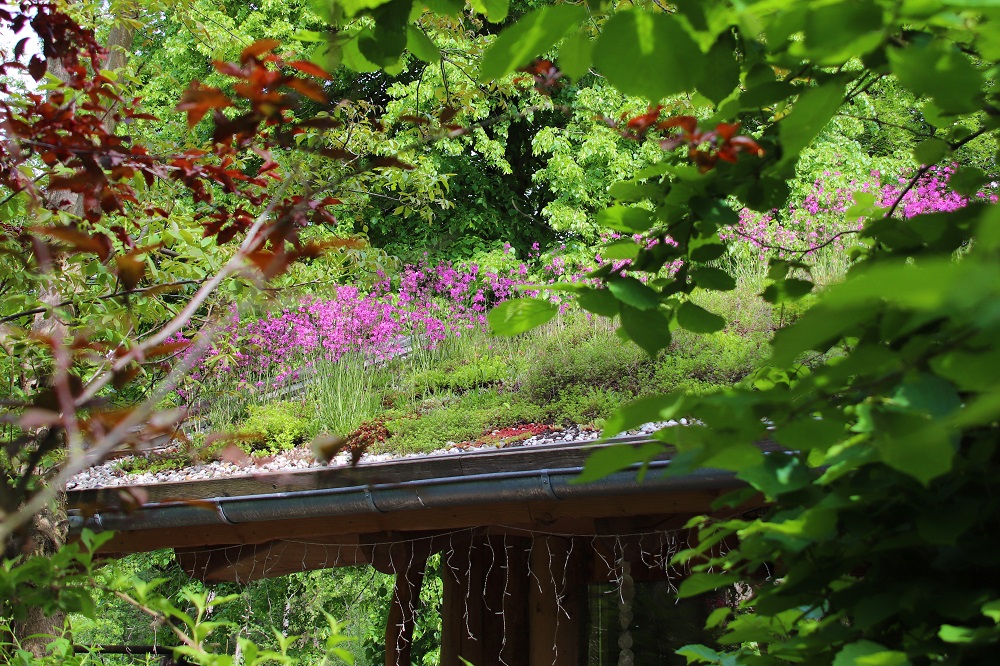 But green roofs are also important for wildlife. Plants provide a much-needed food supply for bees and other insects, which in turn are important for animals such as birds or bats. Green roofs and facades thus contribute to the functioning of the ecological network and help the region to adapt to the consequences of climate change.
This is also the case with the subject of heavy precipitation: The green roof absorbs water and releases it again with a time delay and not to the full extent in the rain – this means less burden on the sewage system.
With the help of the special program "Climate Resilience in Municipalities" as part of the Corona aid of the state of North Rhine-Westphalia, the district of Lippe passes on subsidies for the construction of roof and façade greening. All details about the funding programme can be found here.